Latest News: Canadian Women Making History

Job Opening at Mount Allison University
September 2014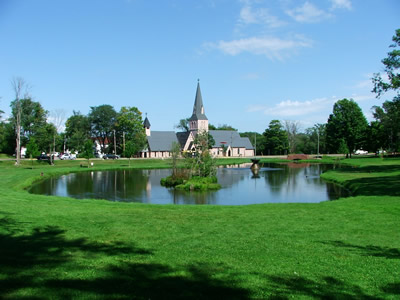 The Women's and Gender Studies Program at Mount Allison University invites applications for one stipendiary (part-time) position during the Winter 2015 term. The successful candidate will teach WGST 2101 A, Gender, Identity and Culture – utilizing contemporary scholarship on body politics in the interdisciplinary fields of Women's, Gender, and Sexuality Studies.

This course involves three hours of class time per week. Anticipated enrollment for the WGST 2101 course is approximately 60-80 students.

Preference will be given to qualified applicants with university-level teaching experience in the field, and a strong commitment to undergraduate teaching. Applicants should send a letter of application – indicating how they will approach this course - along with a complete curriculum vitae directly to Marie Hammond Callaghan at the address below. Applicants should also arrange for two letters of recommendation to be sent by referees to Marie Hammond Callaghan:

Dr. Marie Hammond Callaghan
Director, Women's and Gender Studies Program
History Department, Hart Hall
Mount Allison University
63D York Street
Sackville, NB
E4L 1G9
Canada
mhammond@mta.ca
506-364-2414

The closing date for applications is Friday Sept 19, 2014. New Stamps Honour Canadian Country Artists
July 31, 2014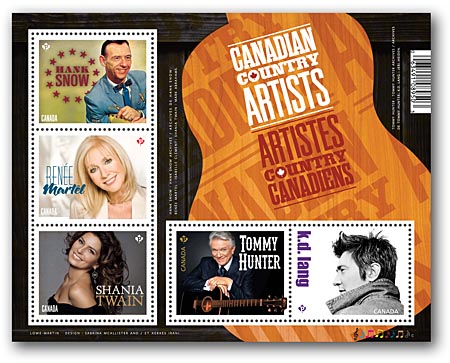 Canada Post released a new series of Canadian stamps honouring famous country music stars. The new postage collection includes stamps that celebrate female Canadian singers k.d. lang, Shania Twain and Renée Martel, as well the legendary Hank Snow and Tommy Hunter.

Ten Men Top List of Canadian Heroes - Again
June 15 2014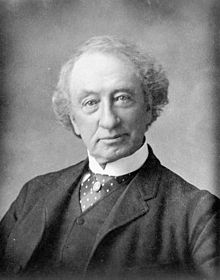 The Department of Canadian Heritage has released a list of the most popular Canadian heroes, apparently selected by more than 12,000 Canadians who recently participated in online surveys. The list was prepared by the federal government in preparation for the celebration of Canada's 150th birthday in 2017. When asked to select the most inspirational Canadians over the past 150 years, respondents came up with the following list:

1.Pierre Trudeau
2.Terry Fox
3.Tommy Douglas
4.Lester B. Pearson
5.Chris Hadfield
6.David Suzuki
7.Jack Layton
8.Sir John A. Macdonald
9. Wayne Gretzky
10.Romeo Dallaire



"How discouraging," bemoaned Canadian historian Merna Forster - the author of two books about notable women in Canadian history. Her first book, 100 Canadian Heroines, was released in the fall of 2004 just as the CBC was tallying up votes in the televised quest for The Greatest Canadian. The CBC invited Canadians to nominate the man or woman they considered to be the greatest Canadian in our history. The results were remarkably similar to the recent poll:

1.Tommy Douglas
2.Terry Fox
3.Pierre Trudeau
4.Dr. Frederick Banting
5.David Suzuki
6.Lester B. Pearson
7.Don Cherry
8.Sir John A. Macdonald
9. Alexander Graham Bell
10.Wayne Gretzky



"After Canadians didn't select even a single female in the list of top ten contenders for The Greatest Canadian, many media outlets (including CBC Radio) interviewed Forster to talk about some of the Canadian heroines who could have been considered. She shared suggestions from 100 Canadian Heroines, and has since published a second volume about female notables: 100 More Canadian Heroines.

When you compare the two lists, it looks like a somewhat shuffled deck of primarily white men" notes Forster. "Are these really the most inspirational Canadians in our history? Perhaps not enough people are aware of the many amazing Canadian women who've contributed to this country, and continue to do so every day. Surely there is a better way to decide who and what we celebrate in 2017, and on the symbols that surround us every day," adds Forster.

Canadian bank notes don't feature even one, identifiable woman from Canadian history, so Forster started a petition calling on the Bank of Canada to include women. To date the Bank of Canada has not acted on her petition at change.org/CanadianHeroines, but more than twenty-eight thousand people have already signed.

More:
Top 10 Canadian heroes includes Pierre Trudeau, Jack Layton, cbc.ca.

New Coin Honours Alice Munro
March 24, 2014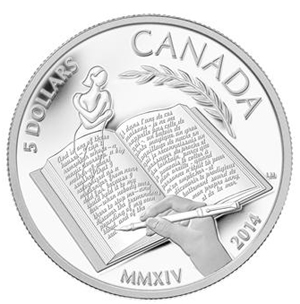 In 2013, Canadian author Alice Munro received the Nobel Prize in Literature. Today the Royal Canadian Mint honoured the celebrated writer by releasing a commemorative $5 silver coin in Victoria, British Columbia. Alice Munro, who currently resides in the city, read from her book The View from Castle Rock after unveiling the new collector coin. It was designed by Canadian artist Laurie McGaw, and depicts a female figure emerging from a hand-written book. Many of Munro's short stories revolve around the lives of women and girls.



28,000 Sign Petition to Get Women Back on Canadian Bank Notes
March, 2014

More than 28,000 Canadians have now signed the petition to get Canadian women featured on bank notes. The Bank of Canada has not yet accepted the demands of the petition, so the campaign continues and more support is needed.

At the end of July 2013, Canadian author and historian Merna Forster launched the campaign to get women from Canadian history back on our bank notes after they were purged by former Bank of Canada governor Mark Carney. Curiously, once Carney became Bank of England governor he responded to a similar situation in the UK (including a petition signed by 35K) by announcing a bank note to celebrate author Jane Austen.

Forster suggests that bank notes that belong to all Canadians should depict a wider range of Canadians, of both genders as well as various ethnic origins. Who and what is celebrated on our bank notes matters, as it reflects what we consider important in our culture and history and who we consider worthy of honouring for achievement. Women are not absent from the list of notable worthies in Canada, just notably absent or under-represented in many of the images that surround us and which contribute to our view of the world and our potential role in it.

You can sign the petition at change.org.